4 Year Old Bakes With Cupcake Wars Champion with Adventure Family Journal on YouTube.
Aptly nick-named "America's Finest City", San Diego sits like a crown jewel on California's stunning coastline. From white-sanded beaches to glistening bays, the mind boggles at the gorgeous scenery of San Diego. And right in the heart of San Diego's thriving downtown, nestled alongside the neat coastline, is a quaint community called Little Italy, boasting some of the most fantastic food and wine that California has to offer.
Little Italy overflows with locals and tourists alike, all enjoying the eateries and cafes, spilling out onto the sidewalks and piazzas, sun-drenched and serenaded by live musicians playing Vivaldi on violin. Tucked into that center of cultured space is San Diego's finest bakery.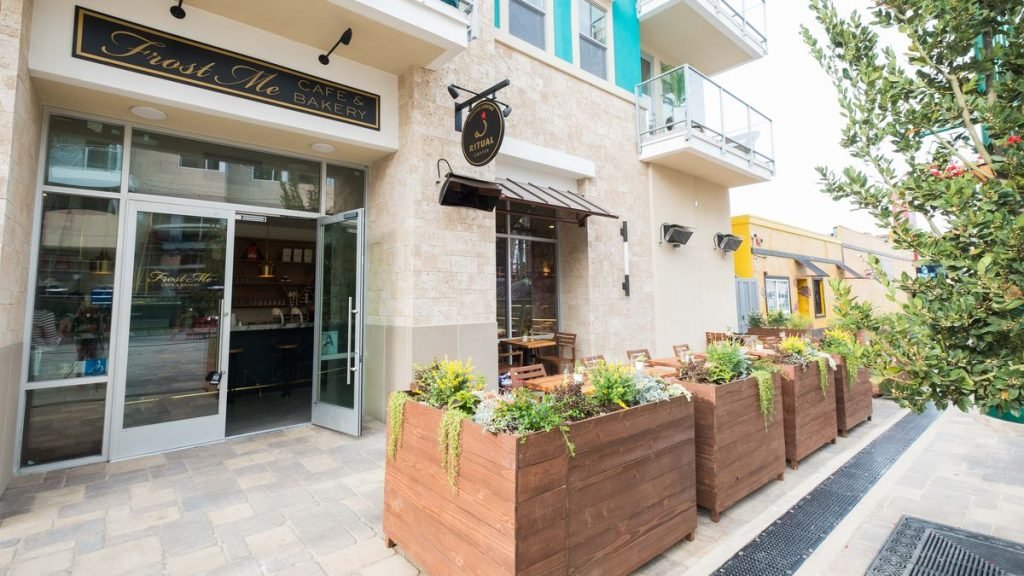 It's called Frost Me, a cafe and bakery glittering with bronze light fittings, made cozy by blankets folded snuggly into baskets. The shining marble bar against a backdrop of modern triangular shelves is accented by glass cases brimming with almost too-good-to-be-true cupcakes with names like Caramel Cashew Orange Zest, Churro, and Hibiscus Orange Pineapple.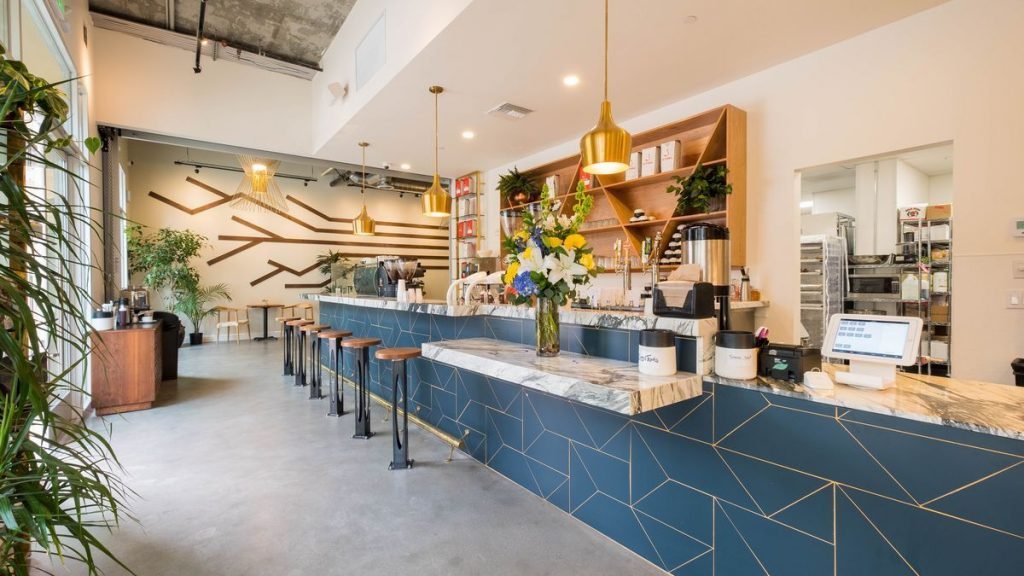 The co-owner and pastry chef is Audrey Hermes, who meets little Devyn as she arrives. Four-year-old Chef Devyn, is in the first month of a two-year long journey around the globe to 50+ countries and 100+ cities with her full-time traveling family.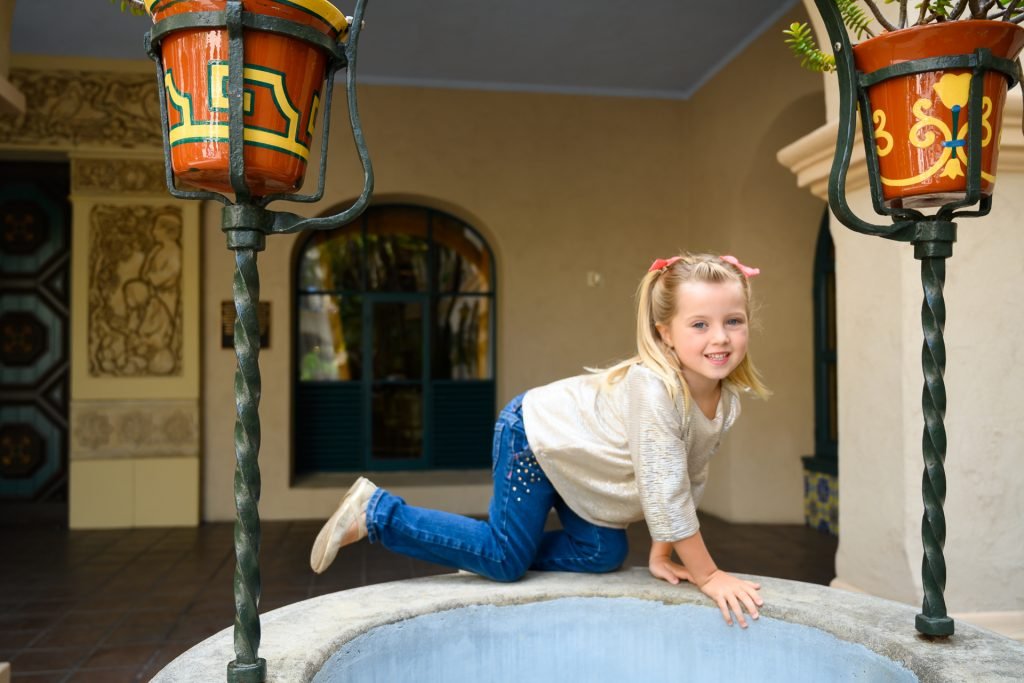 Even at her tender age, Devyn is an aspiring chef, and as her family travels, she is starring in videos on the family's YouTube show called Adventure Family Journal. In the show, Devyn covers World Foods as a journalist, and she is cooking and baking alongside some of the world's most talented chefs. From San Diego, to New York City, to Paris, to Venice to Morocco and beyond, little Devyn is learning from the chefs and sharing her journey of exploring World Food with all of her young fans on YouTube.

Audrey tells little Devyn her story about how when she was a child, both of her grandmothers loved to bake. They would make extravagant creations for special occasions, instilling a love of baking in her. Audrey was studying for her Bachelor of Fine Arts before deciding to channel her creativity fully into the art of baking.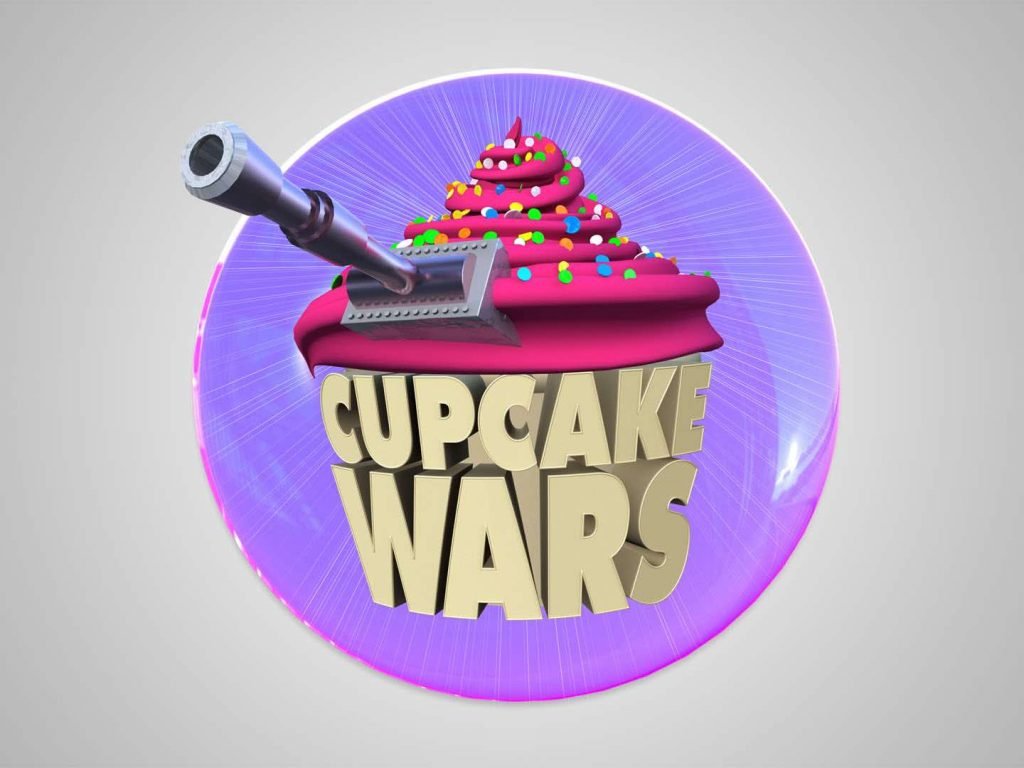 Her passion, drive (and incredible cupcakes!) led her to becoming a contestant on Food Network's hit TV show, Cupcake Wars. Devyn has seen Audrey not just compete on that show, but WIN. Since Devyn is learning from some of the best chefs on her global journey, and because Audrey ranks among the top in San Diego, they get to spend an afternoon creating a multi-layered cake together.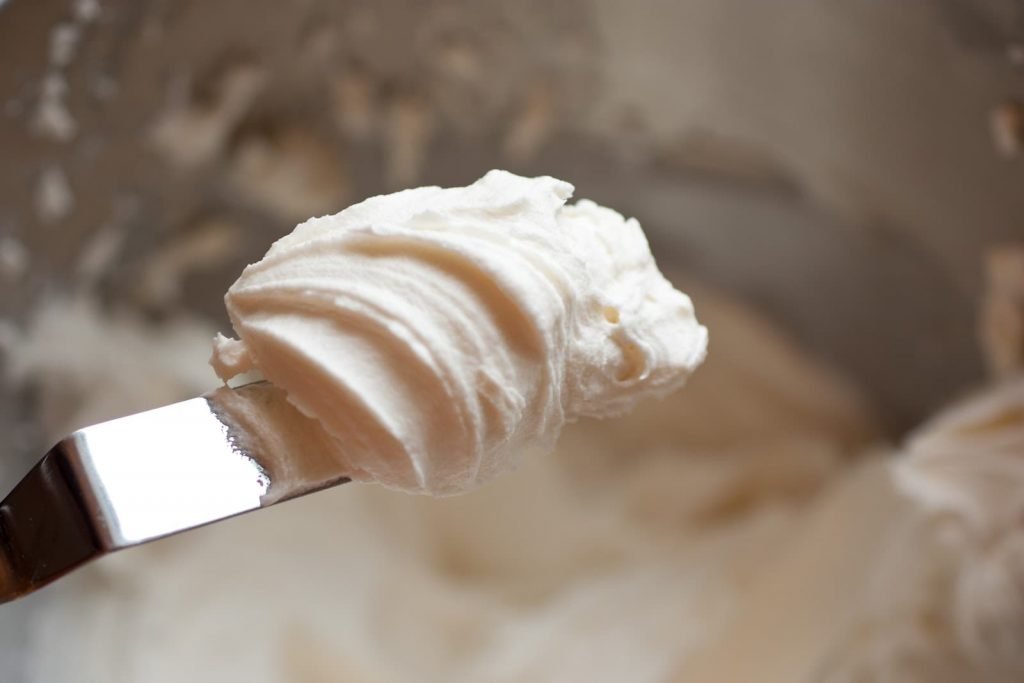 Devyn learns from Audrey all about making the best Buttercream Frosting, about stacking and frosting a cake, and most importantly, the secret to making cake with a winning taste. While they bake, Devyn is inspired both by Audrey's story and by her skill.

Have a look at this adorable video of Audrey and Devyn baking together in Frost Me's kitchen in the heart of Little Italy. The next time you are in Little Italy, San Diego – be sure to stop in and try some of Audrey's cake for yourself!
Follow Chef Devyn's journey of discovering World Food as she travels to 50 countries. Subscribe to Adventure Family Journal on YouTube.