WELCOME TO MILAN
The four girls' eyes sparkle with excitement as the liquid nitrogen blasts the icy cold gelato into existence in front of them. The barista / gelato maker pours the reserve coffee into a tiny espresso cup, and arranges four spoons with precision on the wooden tray, finishing it all off with a thick golden card. Giuliano, his name badge reads.
"Affogato!" Giuliano grins as he presents the tray to five-year-old Devyn. Giuliano goes on to explain that affogato is an Italian dessert. It is a generous scoop of vanilla gelato served with a side of steaming hot espresso which is used to top off or drown the gelato, flooding it with flavor. Gelato is similar to ice cream, but it has a greater proportion of milk and a lower proportion of cream and eggs, or no eggs at all. It is churned at a much slower speed, resulting in it having less air, which makes the completed gelato denser than ice cream.In other words, it's heaven in a cup.
We are in Milan, Italy, one of the most important fashion capitals globally. Everything here is done with an extra flair of style and finesse. Starbucks Reserve Roastery is in the center of the city and it fights right in. Classy. Stylish.
A few blocks away is the Duomo, the fifth largest Christian church in the world and the most impressive building in Milan. And it should be – it took over 600 years to complete the building, with it's 3,400 statues, 135 gargoyles and 700 figures. Many high-end shops and cafes are based around the Duomo, including Starbucks Reserve Roastery.
STARBUCKS RESERVE ROASTERY
Starbucks has a piece of our hearts. Truth be told, we go to Starbucks multiple times a week in whatever city we happen to be in. In the last two months that has been: London (England), Paris (France), Amsterdam (Holland), Brussels (Belgium), Bordeaux (France), Lausanne (Switzerland), Milan (Italy). Starbucks is always there offering the same comforting smell, the same taste, the same feeling of warmth.
On our trip around the world, we are visiting 100 cities across 50 countries. That's a whole lot of change. ALL. THE. TIME. Where we eat, sleep, work, what we do and explore. It's always changing. The one thing that is consistent for us in terms of a "home" is Starbucks. Starbucks is in 6 continents and in 78 countries and territories, with 27,340 stores around the world. For us, it's like having a "home" wherever we go. We often work there, we do schooling there for our girls, and we regroup there when we are out and about in a city.
Starbucks Reserve Roastery in Milan is a Starbucks that is NOT to be missed. It truly is a masterpiece, one of only six of Starbuck's Reserve Roasteries in the world, and it's the only one in Europe. Here, all the coffee is roasted, packaged and shipped off to the 4,000 stores across Europe, the Middle East and Africa. Basically, it's the epicenter of Starbucks' life in this part of the planet.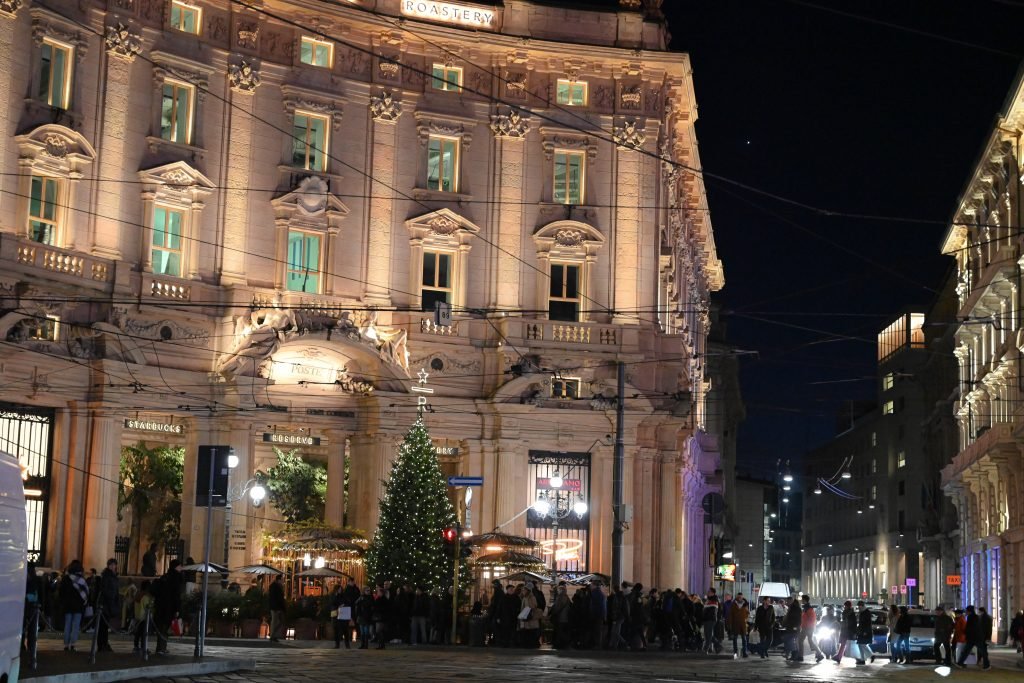 THE EXPERIENCE BAR
The Experience Bar is a special part of this Starbucks. This is where you order siphon-brewed beverages, affogato, or other unique coffees offerings not available in the main menu of the store. The menu at this Starbucks boasts more than 115 beverages across a wide swath of brewing methods. It's where you can slowly experience your coffee, in true Italian style. It's where everyone wants to be. Nabbing one of the few super cozy leather bar stools is no easy task, but it's worth the wait.
THE AFFOGOTTO
When you are a kid, getting gelato is always a good idea, but when it is made in front of you behind the "Fire and Ice" bar at Starbucks Reserve Roastery, it is just TOO much fun! The girls enjoy watching Guiliano mix up the ingredients and craft the affogotto into pure perfection, billows of nitrogen clouds dancing around the gleaming metal bowl. As our little "Chef Devyn" travels the world, she is learning from all different kinds of chefs about local foods and this is no exception. She asks a zillion questions and Guilono sweetly obliges every one of them.
COFFEE ROASTING & PACKAGING
As we finish up our drinks and gelato, we had over to the coffee roasting and packaging centers, where we are introduced to the coffee roasters, who are serious about their work, yet friendly enough to chat about what they do on how they do it. The packaging team chats with us too explaining the process of beans being transported, packaged, and shipped – and it's all happening right here in the store among all the customers.
With a wink and a nod, the coffee roasters let me know that they were about to complete out a batch of freshly roasted coffee beans. The girls' eyes widen as the beans come rushing out. "It doesn't get any fresher than that!" the coffee roaster exclaims, as he offers us all a taste. (Even Peyton, our littlest one, has always loved the taste of a roasted coffee bean!) We learn about the colors of the coffee beans across the roasting process and more about the massive scale of the operation here.
They invite us to another special experience – this one at the one and only Starbucks farm in Costa Rica, which is at the foot of a spectacular volcano. It's called Hacienda Alsacia, and we commit immediately to visit the farm when we are in Costa Rica later in the year.
MILAN BY NIGHT
After we are all sufficiently caffeinated, we take to the streets for a night walk around Milan's city center, something we love to do. And what a beautiful city there is to see, all draped with festive sparkle and cheer. We love Milan already and are in awe of the incredible experience we had at the Starbucks Reserve Roastery.
My little one, Devyn, takes my hand as we approach the Duomo, the red tree standing tall and welcoming the masses, bridging the gap between modern-day decor and the 600-year cathedral beyond. "Mommy?" she says, "When I grow up, can I have my own restaurant? I think I'd like to make affogato every day. It makes people happy."
That's what I love about travel, I think to myself, the way it broadens a child's perspective in new ways, opening their eyes to new cultures and contexts, new foods, new ideas. The more they see, taste, and touch this big beautiful world we live in, the more they can dream and imagine.
"Who knows what your future holds, my little chef." I say, squeezing her hand as we gaze at the sparkling red tree. "I can't wait to see who you grow up to be."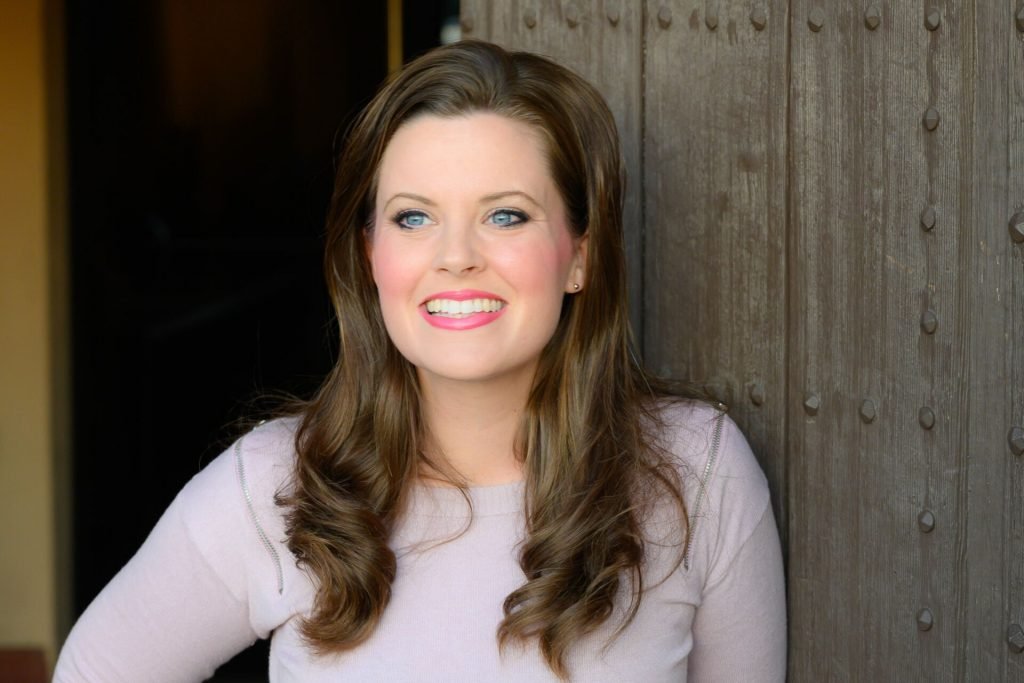 Janelle Schroy is a travel photographer, blogger and producer of Adventure Family Journal's YouTube show. She writes for travel publications, especially around encouraging parents to bravely travel with young children. Contact: janelle@adventurefamilyjournal.com.