The vineyards beckon at sunset, calling us to step out of the 18th century castle, the Château Laroque-Dubois. All is quiet as we soak in the magic, and the rays glimmer gold with late-day sun.
The vibrant grapes are forming now and tender shoots reach heavenward. Early in the morning, the farmers have been tending to their vines, cutting away the extra leaves to make room for heathy fruit to grow.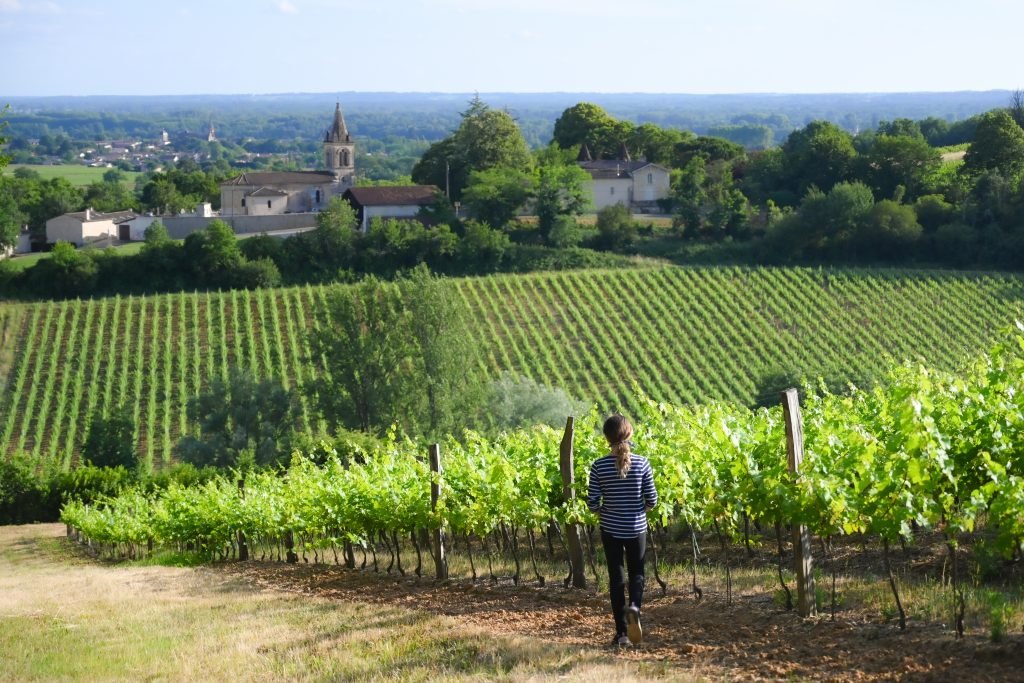 Wine making is a labor of love, like parenting. The magic and work intertwine – a process filled with patience, art, science, love.
And mistakes. So. Many. Mistakes.
The weeds grow, the insects do their worst. And yet, the fruit grows.

Janelle Schroy
My boots are heavy with mud after an hour walking the vineyards with my girls, but our hearts are joyful and our lungs are filled with the fresh country air.
Vineyards are a place of joy and learning.
WINTER: We started the year in Napa Valley, California for their winter wine passport as we explored 14 wineries in the Calistoga region.
SPRING: In February, we flew to Mendoza, Argentina for their autumn Vendemia grape harvest festival, and we were a part of the harvest process and the most incredible regional celebrations.
SUMMER: Now we are in the Bordeaux region of France, learning about the summer work in the messy middle of the growth process.
FALL: In October, we'll spend a month in Tuscany, Italy for the Italian grape harvest season. To learn more about exploring Italy with kids, get my Italy travel guide for families.
Growing
Pruning
Harvest
Growing
Pruning
Harvest
For kids, vineyards are filled with wonder: growing grapes, endless beauty, natural environment, and so much to learn.
As a parents, vineyards are good for the soul. They remind us that the work is in the messy middle, and though we try and fail and try and fail again, the fruit in our children's lives will grow.
by Janelle Schroy, Author of Adventure Family Travel Guides