Welcome!
Hello and welcome! I'm Janelle Schroy, the mom of the bunch here and usually the writer behind Adventure Family Journal. The Adventure Family includes myself (the mom), Jedd (the dad), and our four daughters Reagan (11), Madison (10), Devyn (8), and Peyton (5). As you explore this site, you'll see that we are traveling the world to 50 countries or more, on a personal journey of education and discovery. And we are excited to share our learnings with you and hear yours as well.
Our Love Story
Jedd and I met in Thailand as teenagers while on a summer trip. We lost touch for eight years, and then met randonly again while living in Washington DC. There, we were both working in the field of International Development. We were married a few months later at George Washington's family home, a nod to our shared love of history. Little did we know how much history and travel would become part of our family's story.
Around the World in A Year
Jedd and I knew from the start that we wanted to spend at least a decade working to help empower people who were living in material poverty. We both had degrees in International Development and Political Science and were well-traveled by the age of 25, having already been to 30+ countries.
Yet we felt we needed a more in-depth understanding of what was currently happening with regards to poverty alleviation efforts, specifically what strategies were and weren't working in various places. That led us to a year-long research trip to ten countries, which included Guatemala, Ecuador, Peru, Brazil, Kenya, South Africa, India, Thailand, Cambodia, Indonesia, the Philippines, and Japan.
During that year of research, we stayed mostly with local families and worked hard alongside relief workers and practitioners. We thoughtfully and deeply studied the best practices of non-profits and development efforts in those ten countries, journaling it all and capturing what we learned. At the end, we had a clear idea of what would come next, which was living and serving in South Africa.
Living a Decade in Africa
Selling everything we had, we recruited a team of other young professionals, and, armed with a big dream and humble hearts, we moved to Johannesburg, South Africa. There we created a new model of micro-enterprise development centered in holistic learning. That became an NGO which is now called Paradigm Shift.
Throughout the next ten years, we lived in Johannesburg and Cape Town, where our team trained thousands of micro-entrepreneurs and Master Trainers. They went on to establish Paradigm Shift business development bases in 12 other African countries. Later, we transitioned the non-profit to African leadership, now based in Cape Town.
Also during those years, we welcomed our four daughters: Reagan, Madison, Devyn, and Peyton, all of them born in South Africa. As new parents, we were discovering new needs in our community and in our lives, so we launched a new business, an app-based startup company.
Living in Southern California
Through that startup facilitated exciting, small-group childhood adventures for families like ours who wanted to make unique memories with their young children. In the process, we were honored to partner with both global brands and local businesses in delivering those experiences.
That took us on an exciting ride of growing a fast-paced startup, being accepted into an exclusive business accelerator program, and launching our company in African, European, and American cities. Eventually, we closed up a decade of living in Africa and moved to a new city, which was San Diego, California. We lived and worked there for a year.
Becoming a Continuously Traveling Family
As our older girls grew into school-aged children, we become very focused on wanting to provide our girls the very best education we possibly could. Knowing that the best way we had learned personally was through real-life experiences, we felt that the best education we could provide wouldn't come in the form of a classroom environment, but instead, through travel.
In May 2019, we set out from San Diego with our then 2, 4, 6, and 8 year old daughters. We had established the big, audacious goal of traveling continuously to 50 US states and 50 countries, while working and schooling the kids along the way, with no home base to come back to. We estimated then that the goal could take somewhere between three to seven years.
For the first six months, we drove and stayed at Air B&B homes, working our way first through 40 states in America. We wanted to expose our children to American history, culture, and landmarks, since as they had previously spent most of their lives in South Africa and knew very little of the American side of their family heritage.
Integrated Travel: Work & School As We Go
With both of us working remote jobs, we quickly found that a traveling life suits us very well! Jedd works in the field of philanthropy, and I work in the field of travel journalism. The girls have iPads loaded with online learning programs.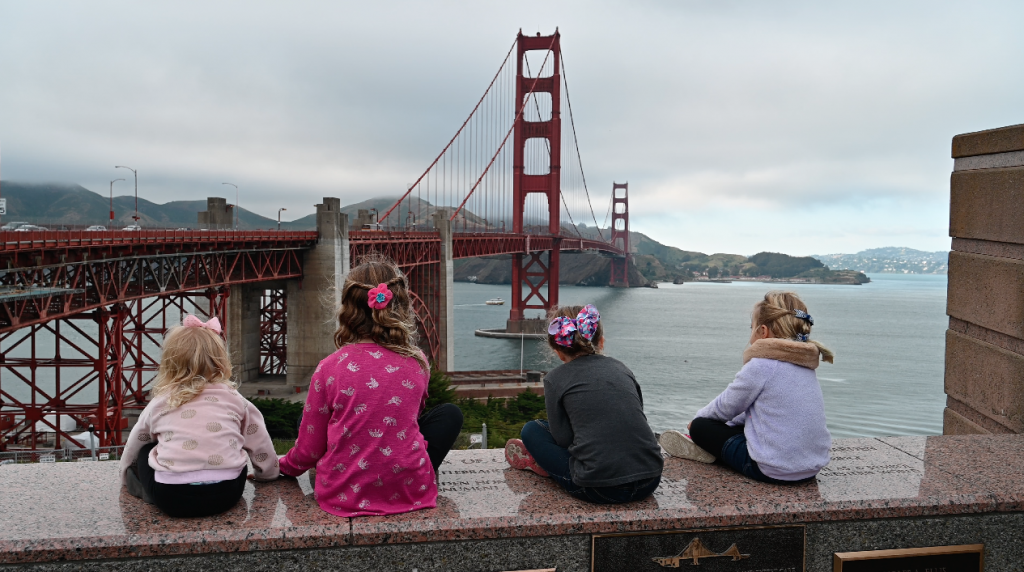 Western Europe: England, France, Belgium, Netherlands
After winding our way through America, we jumped the Atlantic Ocean to begin exploring Europe, first on the Schengen 90-day visa provided to Americans.
We started with a month in England, mostly in London and Nottingham. We then spent a glorious few months touring around France, diving deep into the French Revolution, World War II history, art history, and culinary learnings. We stayed several weeks in Paris, Marseille, and Normandy and took side trips for a week in Belgium and one in The Netherlands.
Our Christmas that year was spent in the French wine region of Bordeaux, at a French farmhouse set in the rolling hills in a storybook village, the smallest town in France. The girls' are learning the French language and it was coming along well by then. They were making friends in France and loving their learning process.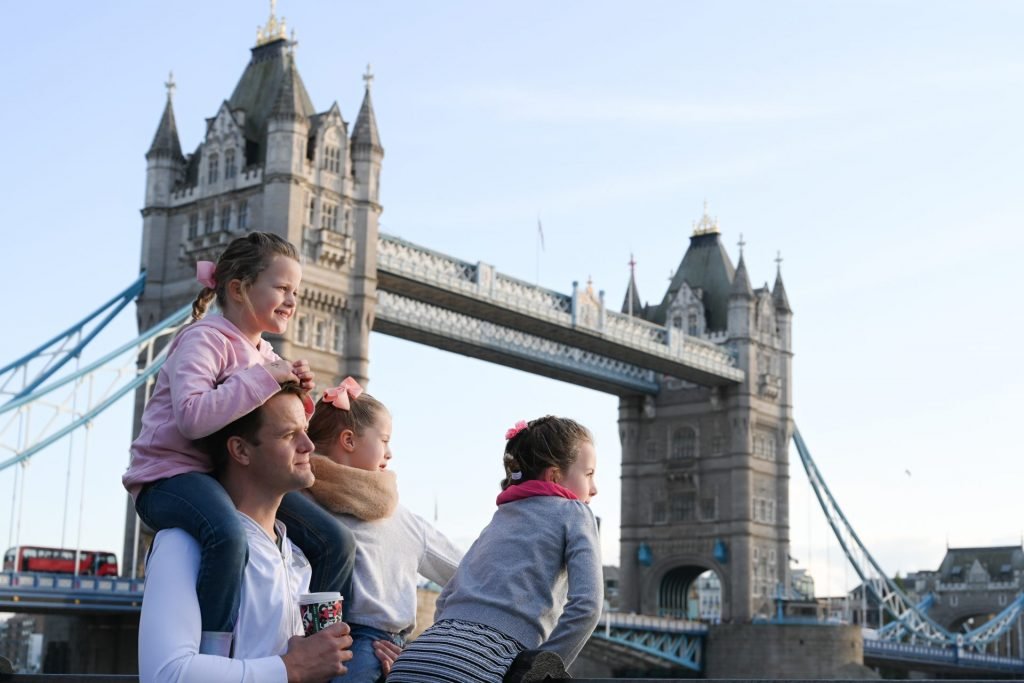 Central Europe: Switzerland & Italy
At the beginning of 2020, we started making our way south. Our first month was spent in and near Lausanne, Switzerland, which had our littlest one, Peyton, swooning with love for soaring, snow-capped Alps. We soaked up more of the French language, sledged down the mountains, and explored all the castles and museums we could.
My personal dream of visiting Italy came true soon after that. Italy was very special, and we took our time working our way through the country, slowly exploring Milan (blog link), Venice (blog link), Florence and Rome, relishing the history, the art, the music, and of course, the food, all while working hard on a new language for us…Italian! The girls found the similarities between French and Italian to be exciting to explore, and they began picking up the language with ease, their brains like sponges at their young ages.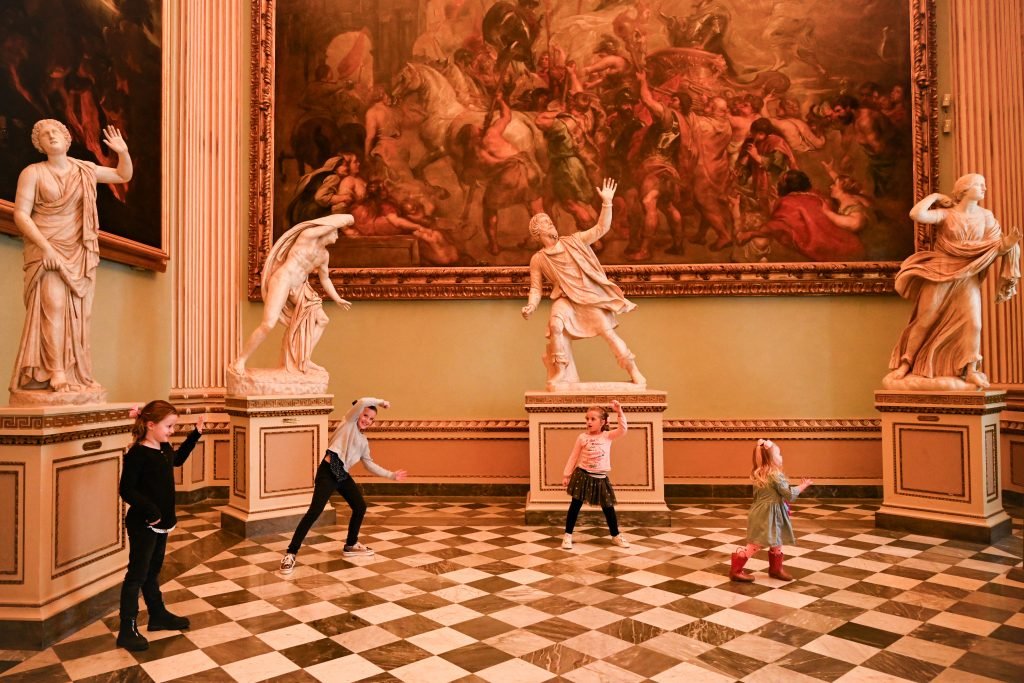 Beautiful Balkans: Croatia, Montenegro, Bosnia & Herzegovina
From Italy we headed around the Mediterranean coast into the Balkan region, spending a month in the balmy country of Croatia before heading down to beautiful Bosnia & Herzegovina, and then into the jaw-droppingly gorgeous country of Montenegro.
While we were there, global covid lockdowns began and our travels were unexpectedly put on pause for four months. We were essentially "stuck" in Montenegro, but we didn't mind. The scenery was beautiful, our home there was lovely, and we had a gorgeous sea-side view to wait and study and work and grow together as the world held its breath during the covid pandemic.
At the conclusion of lockdowns, we were able to go spelunking, white water rafting, boating, and hiking, and we found ourselves greatly enjoying freedom and nature after months of isolation. Thankfully visas were completely waived during this time due to covid, so we were able to stay longer than usual.
Greece: Athens, Meteora, Peloponnese, Milos, Naxos, Paros, Antiparos, Santorini
Finally, in July of 2020, we were released from lockdowns in Montenegro and caught one of the first flights down to Athens, Greece, where we spent three months immersing ourselves in ancient Greek history, and the Greek language, culture, and food while driving the mainland, circumnavigating the Peloponnese, and island hopping to six islands in the Cyclades.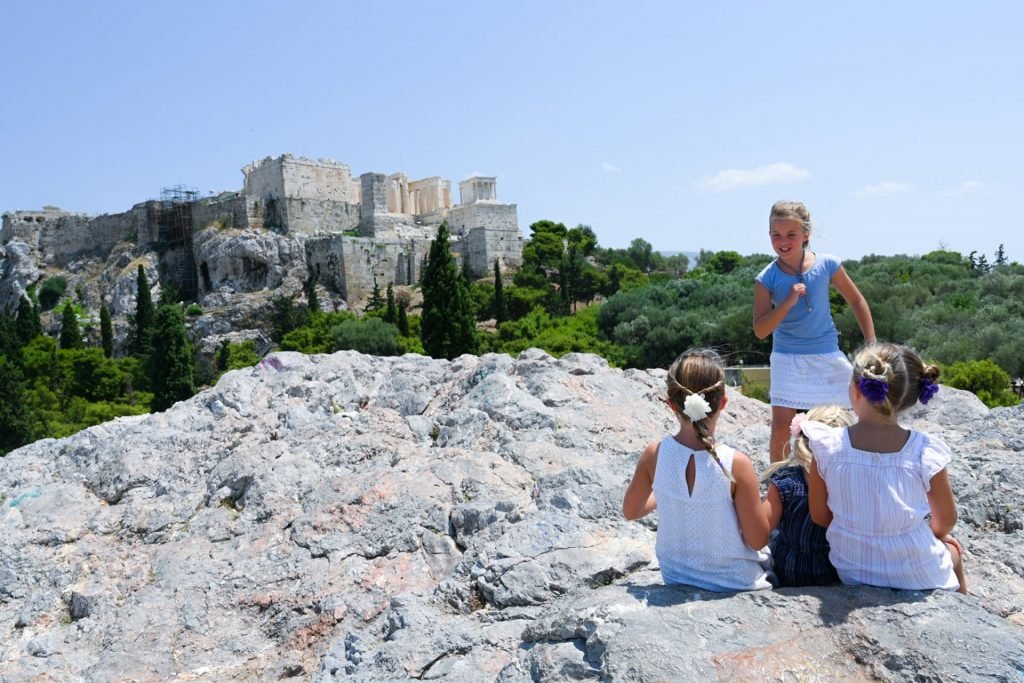 United Kingdom: Ireland, Scotland & England
Once our Schengen 90-day visa for the European Union had been used to the final day, we opted for the rich colors of Ireland, Scotland, and England during the time of the fall foliage. There we rested in the countryside, making friends with many locals, and enjoyed learning about all the Irish history, music, and culture. It gave us a chance to speak English with everyone again, giving us a rest from language learning after more than a year of studying French, Italian, and Greek.
We explored Scotland, with all stunning beauty, being mesmerized by the Highlands, the Isle of Skye, and Edinburgh, as well as the castles, kilts, and bagpipes. That was followed by a longer stay in London, going further in the historical studies of Medieval History.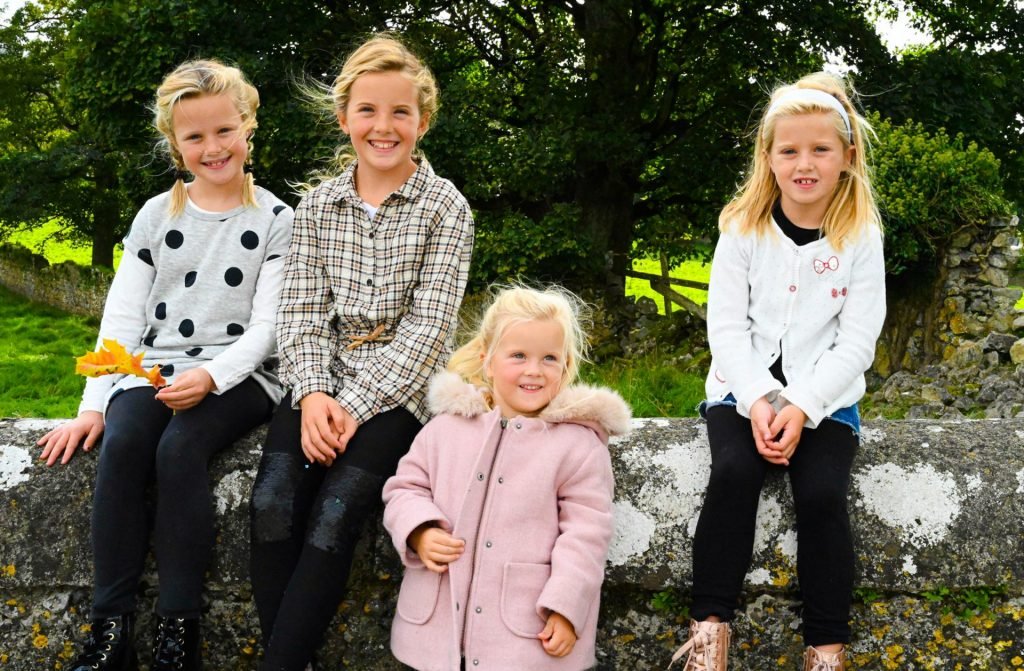 Roadtrip Around America: 46 States (just 4 left to get all 50!)
December 2020 was marked by a rise in the London strain of the covid virus, and Europe shut its doors to all coming from there, causing our plans to head to Austria and Germany to fall to pieces overnight. We opted to fly instead to Colorado, where the girls could spend the winter learning to ski each weekend at various ski resorts in the Rocky Mountains. We took side trips to the Grand Canyon, New Mexico, and California too, focusing on Native American history.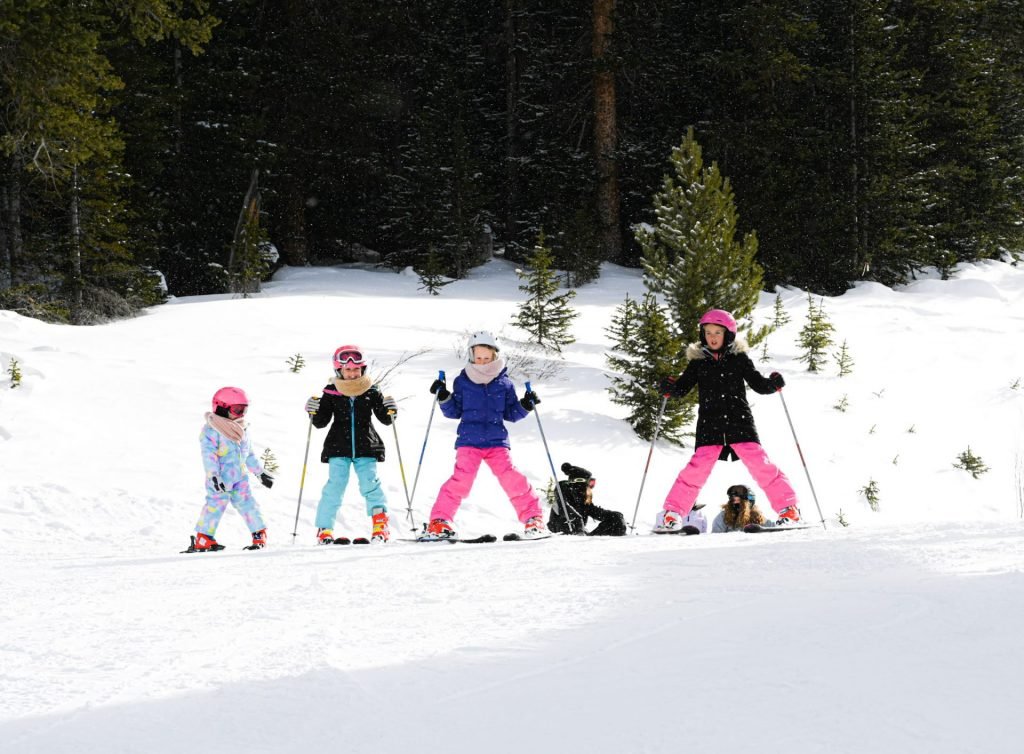 By the time March arrived, we'd had our fill of snow and cold, and decided to take a long, lazy trip into the Deep South, learning about the Civil War, African American history, Cajun culture, New Orleans jazz, and exploring the latest space projects at the NASA sites in both Florida and Houston.
That led us to Texas, where we took a month to work our way through that huge state. We dove into Texan-Mexican history, explored San Antonio and Alamo, and the food, culture, music, and history of cowboy culture too.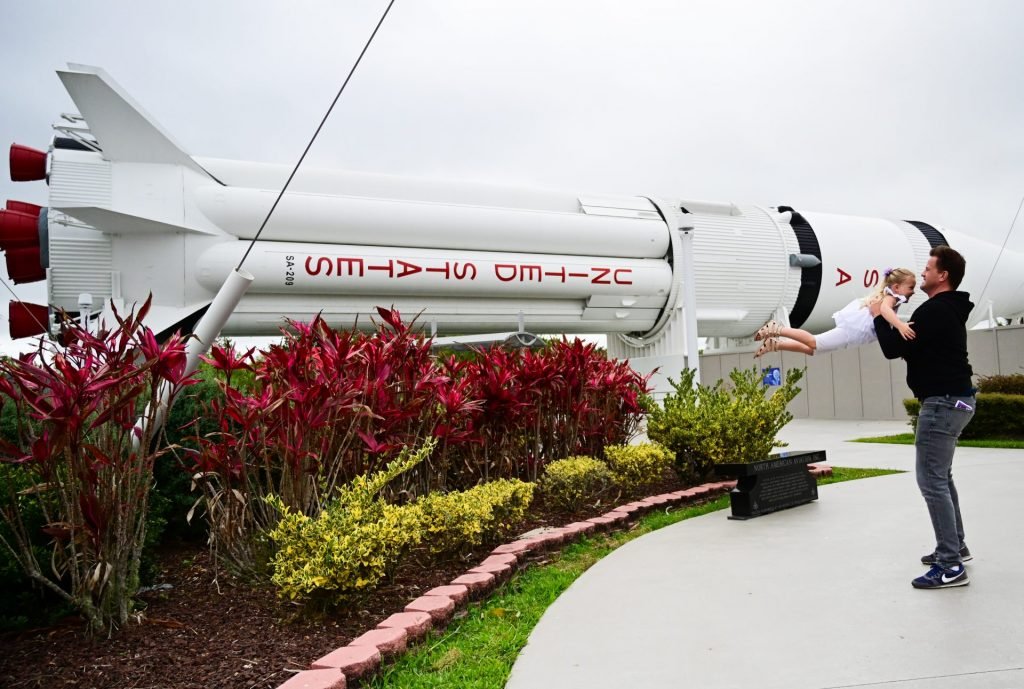 Pacific Ocean: Hawaii
We were excited when Hawaii finally opened its doors again post covid so we could introduce the girls to their 45th US state. We left Texas and flew to the Big Island, where we are now joyfully filling our days with Hawaiian history and Polynesian culture.
The girls are learning about the 10 of the world's 12 microclimates here and getting to know the flora and fauna of the rainforests, marine ecosystems, volcanos, and more. They are steeped in weekly ukulele lessons, hula dancing, surfing, and tennis, with warm evenings swimming in the sea, snorkeling, and scuba diving for Jedd and Reagan, who were scuba certified in Santorini, Greece last summer.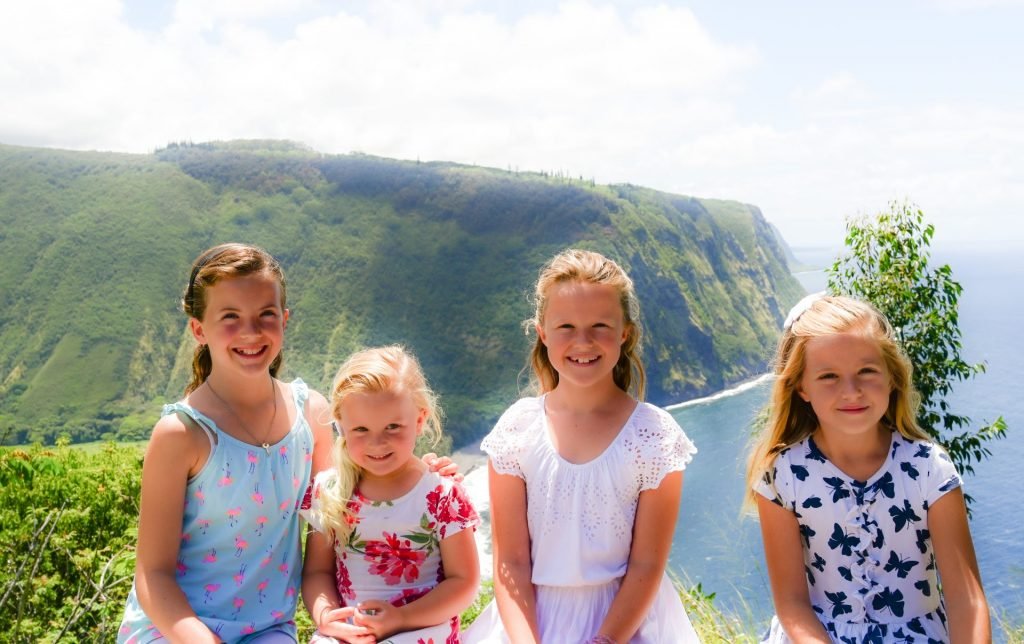 South America: Argentina & Patagonia
In January, we are in South America the first quarter of this year exploring the Patagonia region of Argentina, and the Amazon region of Brazil.
Then we'll go on to Europe for the second quarter to make our way around Austria, Germany, and the Netherlands and then on to Norway and Iceland.
After that, we'll go on to the Middle East / North Africa area to stay in Cyprus, Israel, and Egypt for the third quarter.
Finally, we'll head back to our beloved Mediterranean for the final quarter and be in the Tuscany and southern coastal area of Italy, hop over to Sicily, and finish the year in Spain and Portugal.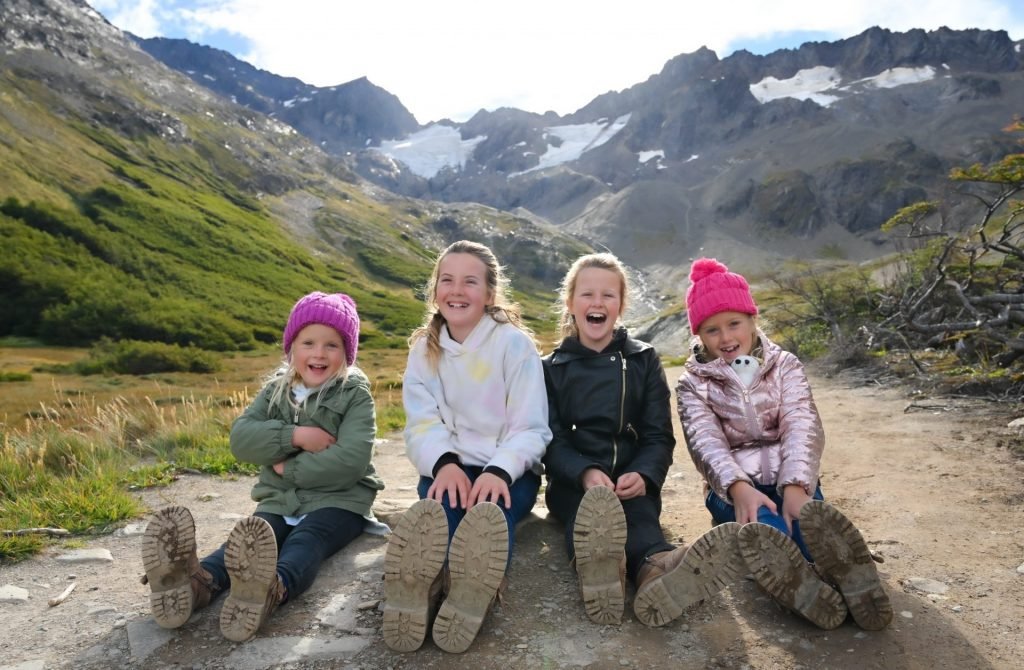 Western Europe: France, Germany, Austria
We flew into Paris and seven weeks in France exploring different areas including Paris, Strasbourg, Bordeaux, Marseille, Cannes, Nice and then up to Monaco. We enjoyed a month in the countryside of the Bordeaux region staying at a glorious castle perched high above the Garrone Valley!
Central Europe: Slovakia & Czech Republic
We took the time to train over to Slovakia and discover the historically important city of Bratislava, and then headed up to the famous city of Prague, a true beauty! This was a time of studying Soviet politics, the Cold War and the Iron Curtain, along with learning some of the Czech language and enjoying heaps of fantastic architecture and artwork.
Northern Europe: Netherlands, Belgium
We made it up to Netherlands in time for the 2022 Tulip Festival just outside of The Hague and it was unbelievable, truly something to cherish forever. The Hague is filled with mind-blowing museums and fun cultural experiences. We also spent time in Amsterdam learning about key Dutch artists, the diamond trade, and World War II history, while working on our Dutch.
From there, we took the train down to Brussels in Belgium to dig further into EU workings and the construction of a unified Europe.
Middle East: Cyprus, Turkey, Israel, Jordan, Egypt
Next up, we head to the Middle East to experience a brand new culture for all of us. We are looking forward to three months there. We'll start with a month in Cyprus, then explore Israel with some friends we met in Hawaii. We'll HOPEFULLY get over to Turkey, and finish up in Egypt. So exciting!
We'll finish the year back in Europe which will probably include a combination of Italy, Greece, Spanish, and Portugal. But all that is TBD!
STAY CONNECTED
We would love to meet you and if there is any way we can help you explore the idea of traveling widely and bravely with your kids, please be in touch: janelle@adventurefamilyjournal.com.