When little girls are growing up, it's not often you hear one say they want to be a pilot when they grow up. Why? Maybe because only 7% of the pilots in the world today are women.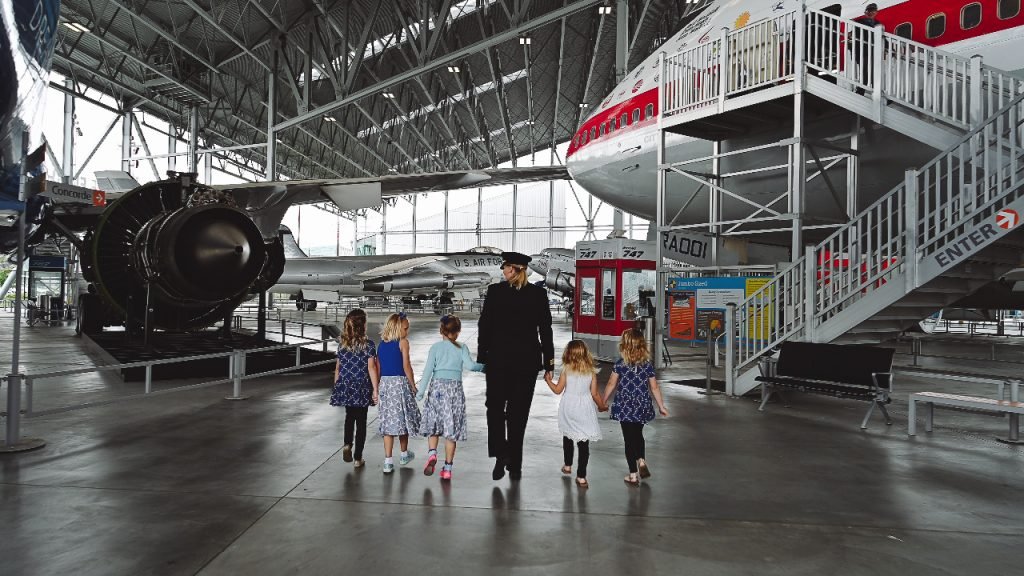 But what if we could help change that statistic? As we travel to 50 countries and 100 cities creating 500 Films for Families, we had a dream of creating a video that featured a female pilot who is flying some of the world's biggest (and coolest!) commercial jets.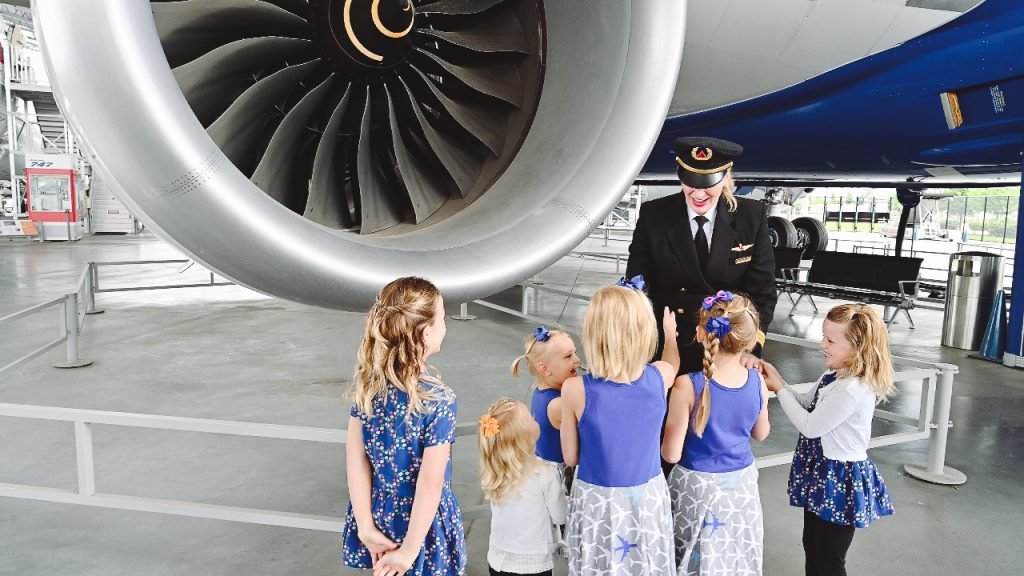 Since we were in Seattle, a hub of Delta Air Lines, and we asked Delta to work with us on this film. Delta Air Lines is the second largest airlines in the world serving 183.7 million passengers per year, and Delta cares deeply about inspiring the next generation of girls to consider a career in aviation, especially being pilots!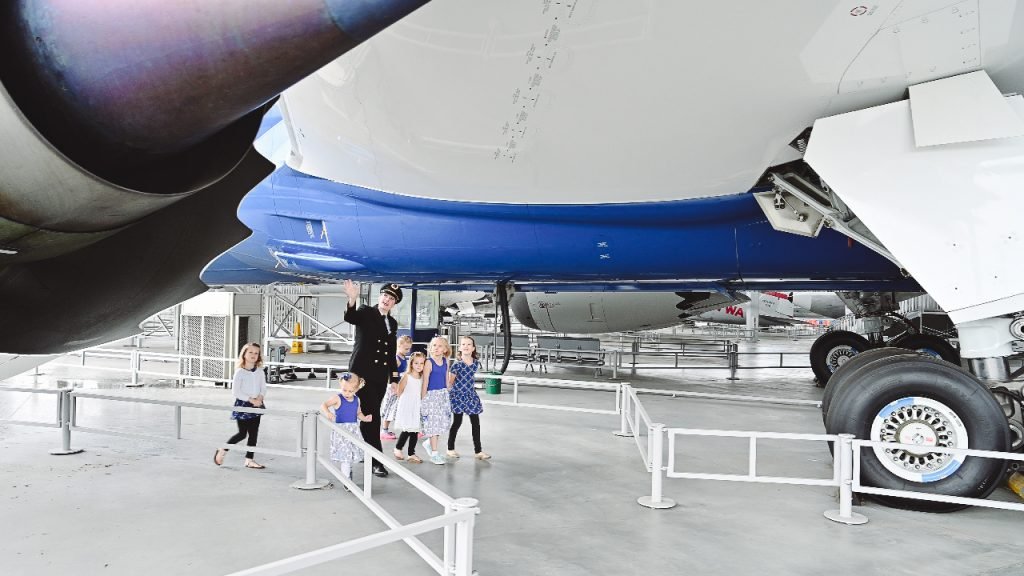 Delta graciously lent us one of their female pilots to film the episode, and the Museum of Flight agreed for us to shoot it in their airplane hangar. The day dawned rainy and a bit cold (in true Seattle style), but the excitement was still electric in seven little girls who were a part of the filming.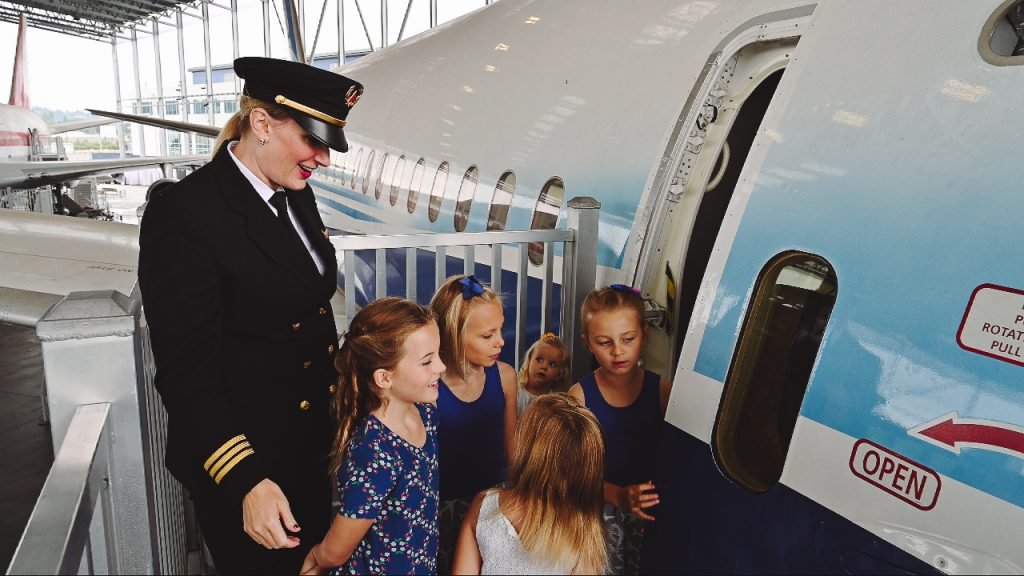 Four of the girls in the film are from Adventure Family Journal, and three are the pilot's own daughters. Together, they made seven, representing the 7% of pilots in the world today who are female.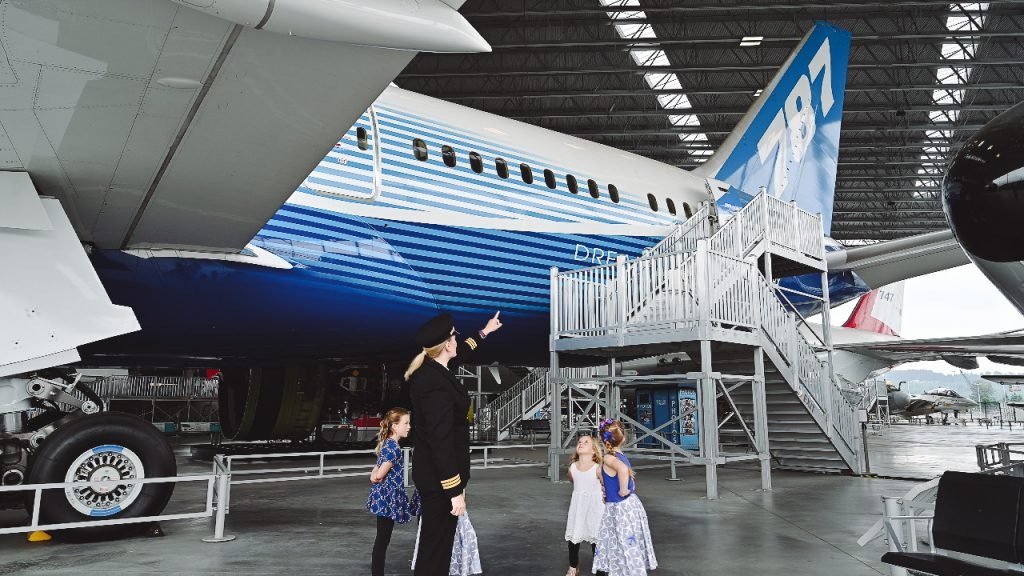 Erika spent two hours with the girls in the airplane hanger, generously sharing with them all about her exciting life as a female pilot. She showed the girls the Boeing 787 jet with a Rolls Royce engine, and introduced the girls to some of the terms around planes and aviation. These girls left with one clear idea in their head: GIRLS CAN DO ANYTHING (even be a pilot!)
Watch the video (top of the blog!) and see why being a female pilot is AWESOME.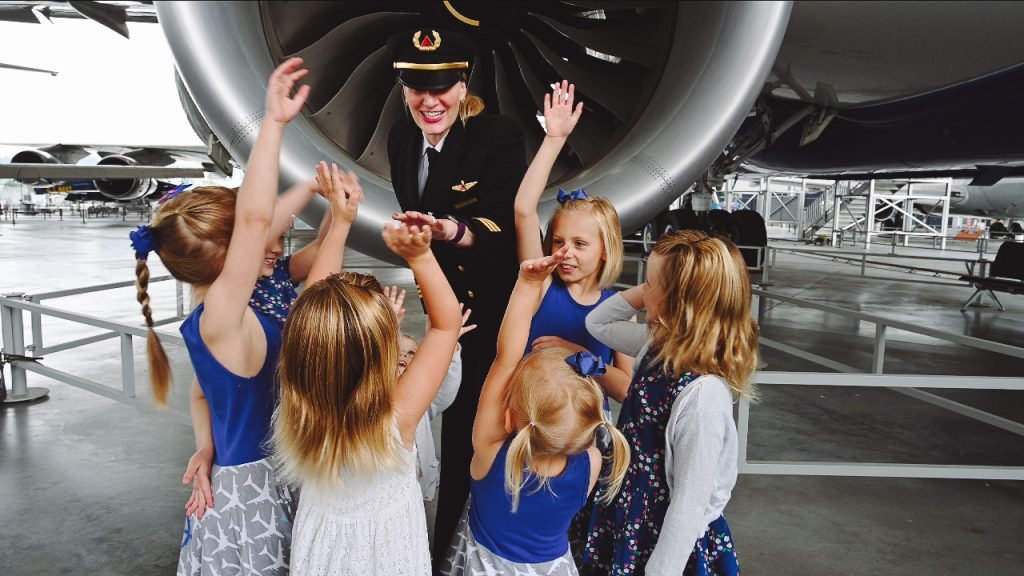 We encourage you to like and share this video if you also believe GIRLS CAN DO ANYTHING!
_____________
SPECIAL THANKS TO…
Delta Airlines (pilot and support), Museum of Flight (filming location), Princess Awesome (adorable airplane dresses for kids!), and One Plane Jane (inspiring education materials), and of course, Pilot Erika Jackman.